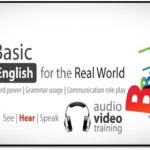 For a lot of talent professionals available, the sector like IELTS, PTE, Advanced English in India has such a huge demand supply gap. Increased competition in every opportunity and even for growth in their careers in the same job.
Our stand for the crowd in a situation
The most sought after our course from the most communications and English speaking course in heart of city Bangalore. A certification with our skills that make you almost guaranteed to make future employers sit up and get noticed of your profile from the thousands of other applicants?
For the people who are aspiring to do our course they have exactly that opportunities.
The courses we designed provide you with the knowledge of tools and skills, the Program is a development course for professionals. This course is designed to learn the latest tools and technologies in our course and learning how to develop an effective communication strategy for your company or clients.
A system might work for some people, there would be people looking for more specific demands to be fulfilled and plans that are tailor-made for their situation. So, it would be your job to decide whether what you are being offered by your Institute is enough or you need added knowledge.
One of the most sought after Courses in the market today, this certification provides you with, but devoting little time upgrading your skills to position yourself for the next role. Simply giving your best in your current role without building your skills won't help you climb up your career ladder.
Upgrade your skills with Tagore English institute
                                                Have a question?
sathichakraborty@gmail.com , Srinivas.Rao@trainingdais.com
You can drop in to our office also
http://www.teibangalore.com
Tagore English Institute
2nd floor, #294/2, 7th Cross,
Domlur layout (above Corporation Bank),
Bangalore – 560071.
Karnataka
Ph.- +91-80-25350332, +91-80-65369559
Mobile :- +91-9845808709 , +91-9108169600